Memorial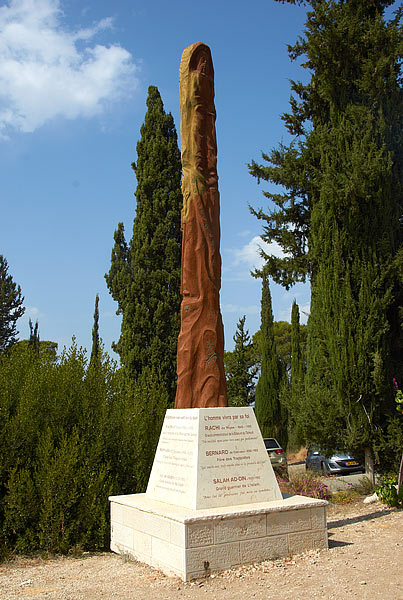 Monument is a very curious. Inscriptions in different languages ​​says: "Righteous men will live by faith." And list:
Rachi of Troyes, 1040-1105, Bible and Talmud commentator;
Bernatrd of Clairvaux, 1090-1153, Trappist Abbot;
Salah Ad-Din, 1137-1193, the great warrior of Islam.
Here is a selection of the righteous.

Next: Tank museum!